Description

Technical features

Materials: 100% polyester
Dimensions: 58 x 38 x 8cm
Washing: cover machine washable at 30°
Video
The cocoon that soothes infants
Does your little one suffer from colic, anxiety or even difficult digestion? Does this translate into tears that tear your heart out? We have all experienced these moments of disarray where we feel helpless as parents.
That's why Babymoov created the Cosydream baby wedge. With its adjustable positioning roller, the Cosydream recreates a reduced space which reassures baby while ensuring him a perfect position by maintaining his back and raising his legs . This position recommended by the medical profession allows, among other things, to promote digestion .
The Cosydream baby wedge leaves total freedom of movement for your baby's head, arms and legs, it simply helps him to feel reassured thanks to its reducing effect :)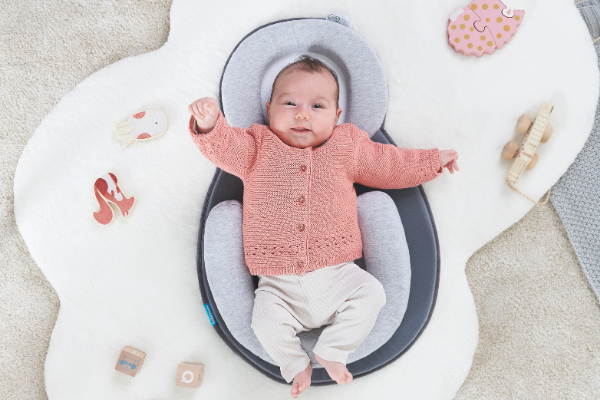 Preventive against flat head syndrome
Until its 12 months, the baby's head is very soft and malleable. By spending many hours sleeping on his back, part of his skull can flatten: this is called flat head syndrome or plagiocephaly . To combat this phenomenon, the Cosydream baby wedge has an integrated morphological support so that baby keeps a nice round head.
And to provide optimal comfort for baby, the Cosydream is made of ultra-soft and breathable materials .