Description

Technical features

Heather grey: 50% cotton - 50% Polyester
White 3D mesh: 100% Polyester
Mattress cover (inside): 100% Polyester
Mattress: Polyurethane
Non-washable hot water bottle: 100% Cotton
Reducer dimensions: 82.5 x 46 x 2 cm
Dimensions in its carrying bag: 50 x 15 x 33 cm
Machine washable cover
How to relieve baby colic?
Your baby's well-being is one of your main concerns as new parents, and it should be. So, it's hard to see your baby squirming in pain because of digestive problems or colic ...
The Babymoov CloudNest anti-colic reducer has been designed to help you in these difficult times and relieve these ailments in a natural way. Specially co-created with a midwife, Ms. Sophia Mighali, it offers your baby a reassuring and comfortable environment, while providing a source of soothing and relaxing heat on their painful belly.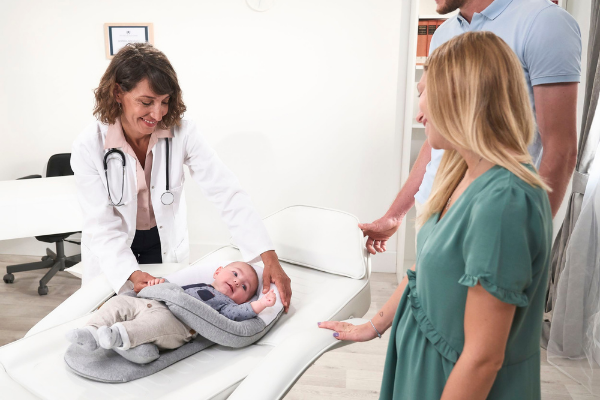 Developed specifically to soothe colic
A hot water bottle , filled with natural flaxseed, is integrated into the second lower arm. Positioned on your child's stomach, its light pressure and heat promote better digestion and effectively relieve stomach aches .
Very easy and quick to heat up, just remove it from the cover and place it in the microwave for a few seconds to reach 40°C, the ideal temperature to block pain sensors. Your baby will thus have a feeling of well-being and will be relieved of his colic .
Extra tip, the hot water bottle can have many other functions: warm the CloudNest before putting the baby down, relieve engorgement during breastfeeding, soothe parents' muscle pain...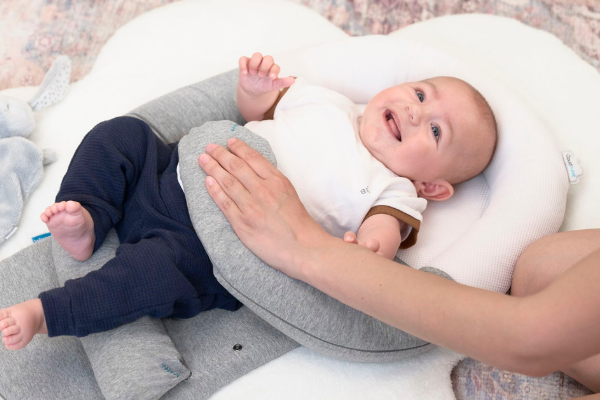 Made in Europe and Oeko-Tex® certified
The CloudNest anti-colic cocoon is made of soft organic cotton for optimal comfort. The white 3D mesh is breathable and thus allows good air circulation under and around the head.
Practical and nomadic , the cocoon can be easily stored in its carrying bag: you can take it with you wherever you go. The reducer is also very easy to maintain: fully removable cover, you can machine wash it.