Description

Technical features

Materials: Breathable cotton spandex fabric, with a soft breathable foam filling
Dimensions: 23 x 23 x 3 cm

Video
Developed to prevent plagiocephaly
Developed by a French pediatrician, Doctor Maidenberg, the Lovenest is the ergonomic head support allowing you to maintain a very round head. Its specific shape respects the shape of the infant's skull (much more elongated than that of an adult) while guaranteeing an even distribution of pressure on the baby's skull.
Patented, the Lovenest offers him real support without hindering his freedom of movement.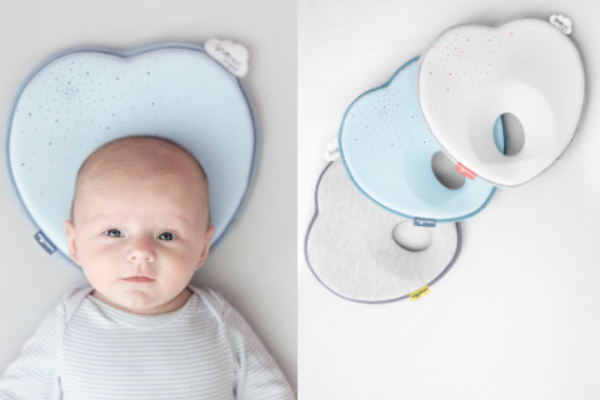 A soft support
The Lovenest headrest can be used from maternity in all types of deckchairs, swings, carrycots, car seats and strollers.
Its breathable organic cotton fabric ensures good ventilation during baby's awakening moments :) Ultra-nomadic, you can import it everywhere with you! Available in pink, white and grey.
These head supports are used from the birth of your child. When your baby is able to roll over on their own, the Lovenest should no longer be used.