Description

Technical features

Materials: cotton, polyester and elastane
Foam filling: machine washable at 30°

Dimensions: 24 x 4.7 x 30 cm

How to properly position baby?
Recommended by the WHO (World Health Organization), the best sleeping position for children under one year old is on their back . This position has made it possible to drastically reduce the number of deaths from sudden infant death syndrome (SIDS) (-76% since the beginning of the 1990s). Thus lying down, the baby's face remains perfectly clear and there is no risk of suffocation.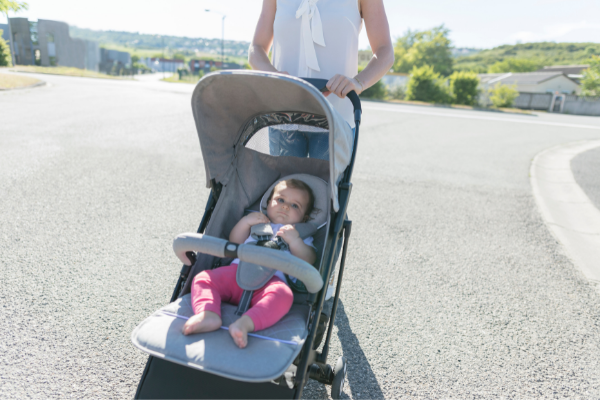 The benefits of the Lovenest Headwrap
Created and patented by Doctor Manuel Maidenberg, a recognized pediatrician, the Lovenest + is an ergonomic head support : its specific shape ensures an even distribution of pressure over your child's entire skull. Everything is no longer based on the occiput: your baby thus retains a very round head, without hampering his comfort and his movements. Its back is made of non-slip coating which allows it to be positioned perfectly in all deckchairs, carrycots and pushchairs. To adapt even more to baby's development, this ergonomic headrest is wider and padded to use it even longer!
A thermoregulating fabric
Thanks to the thermoregulating Coolmax® fabric, the Lovenest+ adapts to baby's temperature for perfect comfort: it very quickly eliminates perspiration so that baby keeps his head cool. In addition, it is more resistant to stains. Finally, for simplified daily use, the Lovenest + can be washed at 30°.