Description

Technical features
Composition: ABS
Supplied with 1 USB-C cable and 1 jack cable
Power supply:
- Parent unit: rechargeable lithium battery (USB-C cable supplied)
- Baby unit: operates via mains electricity (jack cable supplied)
Video
Product Support
Unparalleled view of your baby's room for complete peace of mind as a new parent
This baby monitor is designed so that parents can enjoy complete peace of mind whilst their baby sleeps. It is equipped with a 360-degree rotating and tilting camera that can be controlled remotely, left to right and up and down. Its night vision and zoom function is convenient and reassuring both night and day, using its 3.5" parent screen.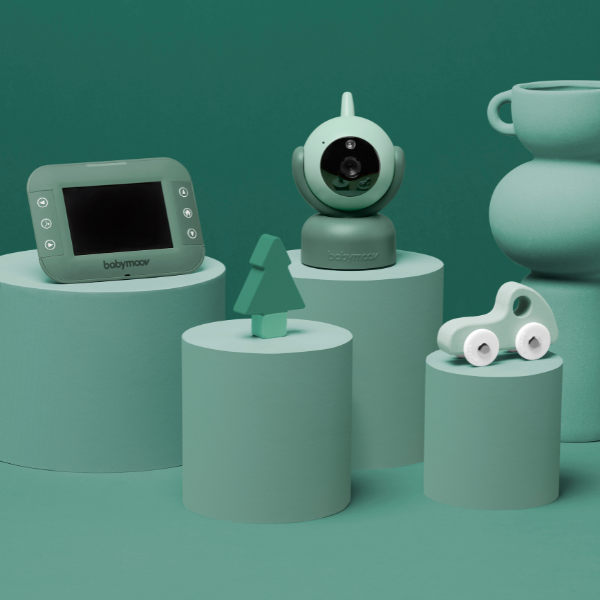 NEW 'Sleep' technology: Battery-saving and low emission monitor
If you're energy-conscious or concerned by your baby's exposure to wave emissions but still want the reassurance of a video monitor in the nursery, the YOO Master video baby monitor features 'Sleep' technology, which alerts you when a sound is detected. This technology enables you to save energy whilst extending the battery life of the parent unit. In addition, your baby will not be exposed to any waves during their sleep, giving you peace of mind.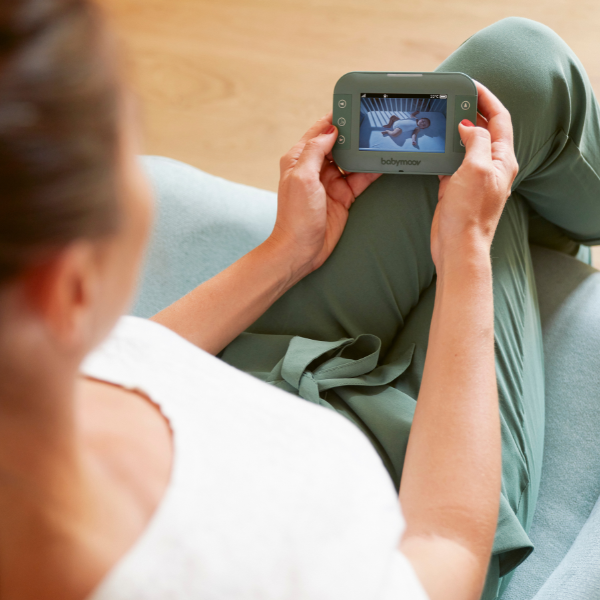 Easy functionality with excellent picture quality
Effective and easy to use, this video baby monitor is really user-friendly. Its intuitive menu makes it easy to adjust the settings, such as the volume and microphone sensitivity. There is a choice of several alarm options: audible, visual or vibrating.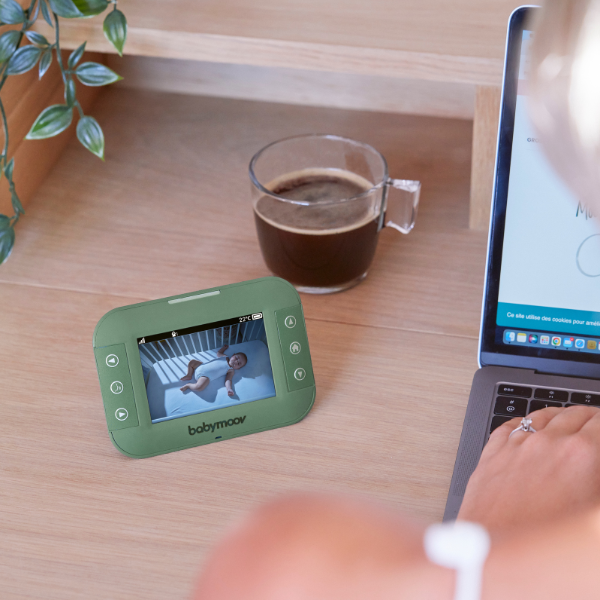 Array of additional of mutifunction features at our best price ever
This baby monitor also comes with 8 gentle lullabies to send baby off to sleep. Its Walkie-Talkie function means you can talk to them from your parent unit. It also includes a temperature sensor so you can check the room temperature and ensure that baby is sleeping in the best environment.